for best results with our site search, just type the number of the lct your looking for.
search our site with google

click here for reunion information

national archives and records administration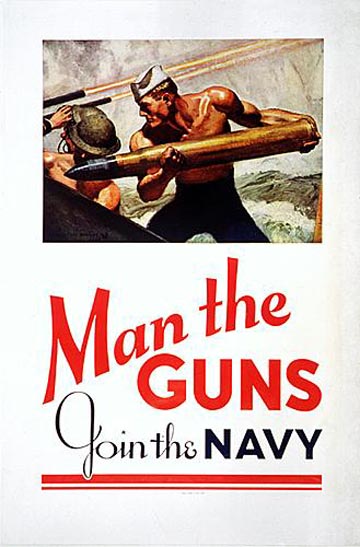 man the guns--
join the u. s. navy
by mcclelland barclay, 1942
produced for the navy recruiting bureau
nara still picture branch (nwdns-44-pa-24)



national archives and records administration main page

nail search form nail is a searchable database that contains information about a wide variety of nara's holdings across the country. you can use nail to search descriptions for key words or topics, and then to retrieve digital copies of selected textual documents, photographs, maps, and sound recordings.

national personnel records center this site is provided for those seeking information regarding military personnel, health and medical records stored at nprc (mpr). it includes complete instructions for preparing and submitting requests.

pages for locating buddies and family members

u.s. navy memorial foundation home page the navy log records naval service information of present and former members of america's sea services, living or deceased, in whose names contributions have been made for the continuation of the mission of the u.s. navy memorial foundation. anyone who has served in the u.s. navy or with the navy's sister sea services - marine corps, coast guard, their reserve components, or merchant marine - is eligible for inclusion in the log. displaying name, branch of service, rate or rank, dates of service, date and place of birth, duty stations and awards, a photograph provided by the sponsor, along with when and where the picture was taken.

welcome to the wwii u.s. veterans website this internet website is dedicated to the millions of men and women from the united states who made the ultimate sacrifice for the good of free people everywhere. this website is being put together with the help and experience of all wwii veterans. it's contents are continually updated and under construction

lst 1122 shipmate locator the lst 1122 home page is proud to make available a new "shipmate locator" for anyone attempting to locate or obtain information about a navy veteran. please view the log. you may be able to help someone out!

sailors lost and found main data base any navy or marine corps vets looking for someone you served with, this is also a good site for finding information on a family member.

seaweed, an organization that helps find names, pictures and history of ships and their crew

dad's war: finding and telling your father's ... dad's war home page, created by wesley johnston and is dedicated to his dad, walter g. johnston, jr. this page has a lot of links and information on where to look and how to do it, another great page

vets.com help for veterans, military, families, friends this is a great web site with hundreds of links for veterans of all wars and all service branches. lots of information to be found on this page.

u.s. merchant marine shipmate search page



u.s. naval history pages

welcome to the u.s. naval institute! for the advancement of professional, literary ,and scientific knowledge in the maritime services, and the advancement of knowledge of sea power.

hyperwar: us navy ships, 1940-1945the aim of thia page is to eventually have a separate page for each ship, which includes the specifications, history, and one or more photographs.

united states naval & shipbuilding museum online relocated "haze gray and underway" has joined the u.s. naval & shipbuilding museum's web site

navphoto naval warship image archives
navsource photo archives: this sit has the best collection of lct photos. the wwii lct web site and the web master of the navsource lct photo page have agreed to share our photos and information, which will help in the effort to preserve the history of the lct. please take the time to pay this site a visit.

u.s. navy history mission: to enhance the navy's effectiveness by preserving, analyzing and interpreting its hard-earned experience and history for the navy and the american people.

submarine world network by ron martini as ron says this is the world's largest submarine directory listing 1000+ links to submarines of all nations and all periods of history. a major communication network for ussvi and subvets of wwii.



veterans associations
uss lci national association
dedicated to all who served on landing craft infantry (lci) in wwii. the uss lci national association helps locate old shipmates, preserve the history of landing craft and collects lci-related stories and photos.
lst association safe haven for all lst'ers

ussvi-united states submarine veterans inc creed of ussvi: " to perpetuate the memory of our shipmates who gave their lives in the pursuit of their duties while serving their country. that their dedication, deeds and supreme sacrifice be a constant source of motivation toward greater accomplishments. pledge loyalty and patriotism to the united states government."

this page will always be under construction and i hope to add more information soon. please send any corrections, additions and suggestions to webmaster@ww2lct.org

© 2000/09 lct flotillas of world war ii eto pto